With 40 years of experience in all aspects of fine interior painting and Faux Finishes, I have worked directly with clients and through interior decorators. My intent is to be patient, timely, pet-friendly, steady, and thorough in all aspects of the project. This includes the preliminary preparatory steps; the protection of all floors, carpets and furnishings; and the final clean-up. I usually work by myself or with one other person.
Attention to Preparation
Careful Protection of all Furnishing , Carpets and Flooring
Major Repairs to Damaged Sheetrock or Plaster Surfaces to Restore as New
Other Repairs to Sheetrock or Plaster to include the Patching of Cracks or Protruding or Recessing Nail Heads
Caulking all Gaps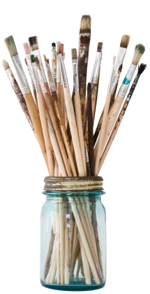 Aspects of Painting Workmanship
Even Finishes with Sharp Straight Lines
Helpful with Colors
Experience with Many Specialty Paints such as 'Suede', 'Sandstone', 'Pearl-escent', and other Finishes. And with Many Styles of Faux Finishes.
Premium Paint Products Used – Benjamin-Moore Paints, Sherwin-Williams Paints, McCloskey Paints, Ralph Lauren Paints
Please contact me for references or any further questions by calling (609) 882-1132 or (713) 702-3329.